You are currently browsing the category archive for the 'Uncategorized' category.
"Thou hast giv'n so much to me
Give one thing more, a gratefull heart"
~George Herbert ("Gratefulnesse")
"What is genuine Gratitude? 1. I receive a gift. (Grace) 2. I value the gift. (Humility) 3. I appreciate the good intent of the giver of the gift. (Love)"
~Pastor Steve Quen (message 11-22-2015: "Thanks"  http://bacbc.sermon.net/main/main/20543970)
Father,
I need the grace to receive the gifts I am given. Gifts are grace. Undeserved favors from someone else's heart to mine. Give me the grace and courage to truly receive what is given.
I need the humility to value the gift. Some gifts I can easily see how useful they may be or how immediately they enrich my life, but others are less obvious–or I am far slower to recognize them for what they truly are. I may not ever know what it cost to give the gift. Which is part of the grace in the gift. Give me wise eyes to see the value of each gift.
Give me the heart of a child to enjoy what I am given.
I need a heart of love. Love, shown through appreciation, completes the blessing of the gift. Please help me to see and trust the heart of the giver, for that is the true gift. Give me the love to respond to the giver with delight in who he is beyond his gift.
For all these things I ask in requesting this one thing I need most: a grateful heart.
iii
Sometimes Love means letting go–
Throwing open the cage and
Letting the bird go free,
Removing jesses, tethers,
Putting away the scissors that kept
The freedom-loving wings clipped,
Accepting the snappings of the
Wild spirit
And not hindering
The soul from seeking its own,
Perhaps its angry or foolish, way.
Love does not quibble about
What is fair or proper or usual,
But opens its coffers to give the
Requested inheritance,
Opens its arms to release the son,
And watches his form fade into
The distance
Perhaps never to return.
The WordPress.com stats helper monkeys prepared a 2011 annual report for this blog.
Here's an excerpt:
A San Francisco cable car holds 60 people. This blog was viewed about 1,700 times in 2011. If it were a cable car, it would take about 28 trips to carry that many people.
The stats helper monkeys at WordPress.com mulled over how this blog did in 2010, and here's a high level summary of its overall blog health: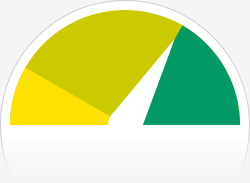 The Blog-Health-o-Meter™ reads This blog is doing awesome!.
Crunchy numbers


A helper monkey made this abstract painting, inspired by your stats.
The Leaning Tower of Pisa has 296 steps to reach the top. This blog was viewed about 1,200 times in 2010. If those were steps, it would have climbed the Leaning Tower of Pisa 4 times
In 2010, there were 18 new posts, growing the total archive of this blog to 102 posts.
The busiest day of the year was August 31st with 27 views. The most popular post that day was Who invented God?.
Where did they come from?
The top referring sites in 2010 were facebook.com, google.com, blogger.com, search.aol.com, and statistics.bestproceed.com.
Some visitors came searching, mostly for who invented god, ministry quotes, oh god of dust and rainbows, stamped shortbread cookies, and who invented god?.
Attractions in 2010
These are the posts and pages that got the most views in 2010.
1
Who invented God? November 2006
16 comments
2
dust and rainbows September 2007
5 comments
3
ministry quotes August 2008
4
stamped shortbread cookies–the fourth Christmas "cookie" December 2007
2 comments
5
from Streams in the Desert March 5 March 2009
2 comments
From Max Lucado's book Traveling Light (Nashville: W Publishing Group, 2001):
"Do you feel a need for affirmation? Does your self-esteem need attention? You don't need to drop names or show off. You need only pause at the base of the cross and be reminded of this: The maker of the stars would rather die for you than live without you. And that is a fact. So if you need to brag, brag about that."
Lucado echoes the apostle Paul in Galatians 6:14 where he says "But God forbid that I should glory, save in the cross of our Lord Jesus Christ, by whom the world is crucified unto me, and I unto the world."
To be honest, such boasting is totally and completely unthinkable! How dare I boast that the God who made the stars should love me so very much? That's akin to saying that Bill Gates is my best friend or that the king of Spain chats with me online every day. Yes, the Bible makes it very very clear that God's love really is that big, but it's really not something I can believe easily, especially since human love can't and won't and doesn't fill every need.
It seems audacious to boast of God loving me so much He didn't want to live without me. So much He would give up His very life for me. It really seems much more humble to boast about my own petty accomplishments. Deep in my heart, I realize they're petty. In fact, that's part of why we boast, isn't it: to raise ourselves off of the dirt floor where the superiority of others has cast us? And so we boast, feeling that others view us as inferior, trying to give ourselves an "ego boost" (sounds like an add-in at a smoothie shop: "I'll take an immunity boost, an energy boost, and an ego boost in mine, please.").
Reading Lucado's words, I realize that I've never really understood Paul's ability to boast in the cross before. What kind of boasting is that? Doesn't it sound a bit heartless to the rest of the world to tell about something that they don't have and might never be able to obtain–a love like that? And if they could obtain it, wouldn't it make my possession of such love less significant? I've wondered about how in the world the apostle John could have the presumption to call himself "the disciple Jesus loved"–didn't that cheapen the relationship the others had with Jesus? Wasn't that a slap in the face to them and their relationships with Him? And if I were to boast in such love, I would be sure to find out very quickly that someone else has more of His love to boast about.
And so I boast about everything else but the one true possession I have that gives value to my little life, the thing that God has reiterated over and over that no one will ever be able to take from me, the thing that He has promised is mine forever, the one thing that He has given me permission to boast about. Why don't I boast about it?
I have to believe it first.
Some old thoughts that it's time to post now:
You met me, and we talked. You started to see that here was a shoulder for you, an ear for you. And maybe some of the things I said made good sense. But it wasn't enough. It never is. At some point, marginal utility began to decrease. Somewhere in our friendship journey, you began to realize I can't solve all of your problems–not that you really expected me to, but we all do to some extent. I don't have that magic wand I need to grant the deepest wishes of your heart. My status went from "fairy godmother" to "normal human" and might be proceeding on to "annoying nag" (if it hasn't gotten there yet) or "basketcase" or "mindless drudge" or . . . *shudder* "nemesis." You got tired of me. And you met someone else. Someone else with a shoulder and an ear.
Maybe that's all part of moving on. Yes, I'm sure it is. I know it is because I've done it, too. But no one is ever enough. No one has the magic wand. Magic went out of the world with the elves, Tolkien says. Magic never existed, logic says. Only God works miracles, the Bible says. And somehow I want to move past trying to find my "fairy godmother" and figure out what this thing called friendship really is. Because I have had friends–a special few–who have shed their Superman costumes and become mere humans, but they didn't leave. They didn't take their shoulders and go home since I stopped seeming to need them. In fact, they remained themselves. They stayed. When I went back, tired of looking for fairy godmothers, they were still there. I'm wondering now how they did it. How they managed to stay the same and treat me the same all that time. That's how I want to be. I want to learn that skill because somehow we moved from being merely ears and shoulders to being friends.
I have no wand. I'm sorry. I fervently wish I did. I have no solutions manual. I'm sorry. I almost wish I did (but solutions manuals are not half as much fun as magic wands would be, and solutions manuals are very real and must be dealt with periodically, and no one really seems to like to deal with them very much, esp. since you're usually only allowed to look at the solutions AFTER the problems have been figured out!). I just have the same things I've always had: a shoulder and an ear and an offer of friendship.
And right now you're getting tired of me always being there, never leaving. You might be feeling like there's more of me in your life than there is of you anymore. I'm so sorry. I don't want that! I don't want another me–there's more than enough of me as it is. I spend time with you because I enjoy your company. I ask how you're doing because I care. I ask what you're doing and thinking about things because what you do and think matters to me, makes a difference in my life, helps me understand who YOU are, not who I want you to be. I don't want you to be anything else but you. I don't want you to stop being you–EVER!!!!! I don't want you to like music just because I like it. I don't want you to laugh at things just because I laugh at them. I don't want you to say things just because you think that's what I want to hear. I want to hear you. And yeah, I ask questions trying to help you refine what it is you really think and maybe to find out what else could be thought. And yeah, I sound like a broken record as I continually point you to the only answer I know and to the One Who knows the answers to the things we are really asking. And yeah, I'm tired and sad that I've cramped your style so very badly. I'm sorry.
But I know Someone (yeah, you knew it would get around to Him) Who dares to assert that He IS enough. He has said it so many times and in so many ways that a lifetime is not sufficient to catalogue them all. And, I confess, I would rather you had a magic wand to solve all my troubles because He seems to insist that I go through them much more often than I want to and usually when I am not feeling at all brave nor energetic. Still He insists. And I find that I want to be near Him–but sometimes I am afraid that He will think I'm around too much or too nosey or too demanding or too childish . . . . Then I get up close enough to touch Him and find that He hasn't changed and seems to like me for exactly who I am (whoever that may be!). And more than I want to be your friend, more than I want you to be my friend, I want you to be near Him and know His friendship–that safe, gentle, fun friendship that is always glad to see you and accepts you for who you are–that friendship that makes it easy for you to be yourself in that place. I want to know His friendship that way, and I want you to know it, too.
From: elijah@brookside.net
To: undisclosed recipients
Subject: news update (or not so news)
Dear praying friends,
Thank you for keeping my whereabouts a secret all these months. You have put up with the inconvenience of having no return address at which to contact me; and for those of you who had been getting my e-mail updates, I have a special thank you for your patience and puttin gup with my bad spallings and infrequent contact. The internet connection at the particular brook where God has chosen for me to reside has been patchy at best. Some days I have spent all day typing a letter only to have the computer freeze up before I could hit "send." The fact that any lights in the wilderness would be suspect also limits the times I have to work on my correspondence: a computer screen emits more light than a low campfire does!
I greatly appreciate your prayers. I realize that by now many of you must have my letters memorized: nothing much changes for me in this desert place where God has placed me. I try to make my life a bit more exciting by relating the incidents I have had with the ravens (whom I have finally named–thank you to all those who sent in suggestions). But basically my prayer letters have all boiled down to the same things: I'm here at a brook being fed by ravens; Jezebel and Ahab are still looking for me to kill me; and there's still going to be no rain. I wish with all my heart that my message could be different, but it's not going to change.
However, even though the major things have not changed, the smaller details of my life have been adjusting. First, as the famine is getting worse, I have been noticing that my brook is shrinking–almost by the day, it seems. Also, the ravens–Hustle and Bustle and Sneeze, I've named them (if you want to know how I finally settled on those names, you'll have to ask me sometime when this is all over. You can try to e-mail me, and I will send you the story if I can . . . you know the drill: running for one's life makes leisure time a tad sporadic–kinda like my internet connection). Anyway, the ravens have been becoming a bit edgy lately, too. One of them even began trying to share my meal with me the other day. He flew off when I threw the meat on the fire–guess he wasn't too keen on sampling my culinary skills. Now that I think of it, that was the night I set off the fire alarm. Guess he has a bit more than just a bird-brain after all.
I am writing to let you know that nothing has changed. And perhaps I am writing to tell you that life really isn't any easier when you're a prophet than it is when you're not one. I know that each morning you get up and wonder when the rain will come and where the food will come from until then. I just want you to know that I understand the pressure you are facing and that I don't have the answers right now any more than you do. So, as you are continuing to wait and wonder with me, take courage that God is looking out for you as He is for me–and be glad you're not wrestling Sneeze for your breakfast.
We may not know what to do next when the brooks dry up, but I am hanging onto the fact that God does. But waiting till He shows the next step is still a challenge–even for me.
Hang in there!
Elijah
Abba is the dad you can go to for anything at any time. That's God's Father name to remind us to be little kids as we come to Him rather than the big complicated adults we try to be for those that come to rely on us. And I am learning to come to Him as a little child–with everything, for everything.
But someone, a dear friend who considers himself "crusty" and "bizarre" and "peculiar" [which, by the way, has a good connotation to my Sunday School kids!] and a host of other words I need to look up before I try to use them: this dear friend reminded me of another side of God–the nKoko side. Apparently "nKoko" is a word from an African tribal language that means "gentle grandfather." And, for as much as I need an Abba Father, I need a nKoko, too.
What is a nKoko like? well, he's gentle–he somehow manages to speak truth in a way that's not at all harsh but makes you think to yourself "yes, that's what I have known all along but was on the verge of forgetting." And he's a grandfather–taking outrageous delight in His grandchildren. To Him they are celebrities, though not in a "show-them-off" paparazzi kind of way. He's just delighted to see them when they arrive. And they like to see Him because they feel comfortable around Him, even though they couldn't explain why if they tried. But somehow He gives them the feeling that everything is going to be ok and that they are ok just as they are.
Now, I know that no earthly grandfather is exactly this way anymore than any earthly father is the perfect Abba. But every once in a while someone or something makes us feel this way, reminding us that it is possible to feel this way. And it makes us long for God down deep in our soul.
No, I don't know the Hebrew or Greek name for God that corresponds to this simple African name, but I know that anything good has its roots in God's nature, so someday I'll find where in the Bible this term has its equivalent. Until then, I'll think of God as my Heavenly nKoko as well as my Abba Father.
And I'll thank God for the "crusty, peculiar, bug-loving German" who reminded me of this side of God.
I stand still staring
At you. They call you
My reflection. They say you
Show me myself. Is it true?
I wait here wondering:
Do you move as I do
Or do I move to match you?
Do you mirror me or are you my cue?
I linger now longing
To be free from this view.
It was fun when novelty was new,
But now I've lost who is who
Am I me or am I you?
I'm currently reading Isaac Asimov's I, ROBOT (the book upon which Will Smith's sci-fi thriller was loosely based). It's a frame-tale of robot stories held together by the reminisces of aging robot psychologist Susan Calvin. I do find it funny to read of things that have dates on them such as 2008 and to think of all that Asimov predicted that hasn't happened–nor is likely to happen. Still, I have to applaud him for his ability to weave a story and for the fact that many of the ideas he came up with still exist in modern science fiction: "positronic brains," for example, are still part of many sci-fi stories, movies, and television shows.
The stories he tells are easy to connect with. I am moved as I read about Robbie, an early nurserymaid robot that could not talk but served his young charge Gloria with a dedication that looked more like love and friendship than enforced servitude. Speedy amuses me as he responds to situations he can't handle by quoting snatches of Gilbert and Sullivan operas–now there's a robot I could like! (maybe I should try his technique!) Then there's QT-1, or "Cutie" for short, the robot whose dedication to reason begins where Descartes began ("I think, therefore I am") and develops an entire religious cult based on false presuppositions. Wow! What a comment on pre-suppositions and the way we interpret facts through their lenses (reminds me of my college class with Mr. Janke in which we examined presuppositions and the way that they make us see the facts!). I love the two scientists that end up field-testing the newest robot models and finding themselves the victims of the major quirks each robot has–they make me laugh! But Herbie is the one that I pity the most: Herbie the mind-reading robot.
WARNING: THE FOLLOWING IS A RESPONSE TO THE STORY AND WILL UNDOUBTEDLY GIVE AWAY ITS MORE SURPRISING ASPECTS. SHOULD YOU WISH TO READ THE STORY UN-SPOILED, STOP READING NOW, GET A COPY OF I, ROBOT AND READ "LIAR" BEFORE CONTINUING TO READ THIS POST!!!
The First Law of Robotics ingrained into each robot states "a robot may not injure a human being, or, through inaction, allow him to come to harm." But what is the definition of "harm"? Such a small word! Since Herbie can read minds, he can see the things that will hurt the humans around him at an emotional level, so he does his best to protect them from being hurt. The clues are all there, and as I read, I begin to piece together what he is doing: telling them what they want to hear. The trouble is that they do not want to hear the truth in its entirety, and when two people with conflicting desires about the truth of one item are asking him for an answer, he can say nothing without hurting one or the other. Caught, stuck, pinned between conflicting desires of humanity, he lies to them. He is betrayed by his very purpose–serving humanity–and by his very attempts to protect the humans around him. And I can empathize. There come times when I know that I can't win. No, I do not lie; I try so very hard to recognize the truth and to speak it in the right time and the right way. But which is better: to speak what I know will hurt when I could swallow it even though it's true? or to swallow it even if it hurts? Perhaps I am setting up a false dilemma. All I know is that I saw myself in Herbie's pretending that he could not do math well so as to allow the brilliant human mathematician to continue to believe in his own superiority; I saw myself in Herbie's willingness to be the confidante of the humans around him; and I see myself caught in the same net he was caught in.
My empathy raises a very good question, a question I have had without knowing exactly how to name it: how are we to be "harmless as doves" to those around us? Each day, with each action, I have the potential to hurt someone around me. Sometimes an action that helps one person seems to mortally wound another. As a Christian, how am I to navigate these waters? How can I lead my life as the person I am to be when who I am might stifle who another person is?
I guess the obvious answer is that I was not put here on this earth to please everyone, just One–Jesus Christ my Maker, Master, and Savior. But how am I to judge success at this task without seeing it through the eyes of others? I guess I am seeing that, as Donovan and Powell (the field-test scientists) learned, field tests don't usually go the way that the laboratory tests did–things look different in real life than they do in theory. I guess I can see myself in other robots, too: like Speedy, I don't know how to function when duty and self-preservation balance each other out, neither being more important than the other (maybe I ought to start quoting English comic opera more often!); like Dave I short out under pressure and revert to something a little less stressful (like typing on the computer at odd hours of the night–*sheepish grin*); and like Herbie I can't handle the thought of hurting those around me–and someone is always getting hurt.
Robbie had it easy: he lived to please just one person, and it worked out just fine for him. Cutie reasoned through the facts and came to some very wrong conclusions, then just lived by the rules and procedures, quite willing to not have to understand their purpose; he lived quite happily, blissfully ignorant. But God has not called me to live ignorantly; He has called me to the truth. So, how am I to fulfil my function in this crazy world of danger, duty, unexpected dilemmas, and fragile humans? Is it an impossibility?
I look stubbornly undecided
I'm the one who
            came first
            made the first blunders
            tested everyone's patience
            made you decide
                        you'd never
                        be like
                        me
If it hadn't been me, you'd
Be that lonely, stubborn one
At the front.
You find much to criticize
You say I
            worry too much
            am too nosy
            don't understand
                        sometimes you
                        won't talk to
                        me
But somehow you
Seem reassured that I
Can read between the lines.
You compare yourself to me
You see in me my
            faults
            blunders
            incongruities
            hypocrisies
                        you point
                        them out to
                        me
Why do you somehow
Think you lose
In the comparison?
You're hard of hearing
Sometimes even my best words
            cut like swords
            tear you up
            criticize
                        even when I
                        want to soothe
                        you
You have helped me learn to speak more often
The good that others may not see in you
The you I know and love

You'll pass me up—in height and stature
I want to
            Make You Stronger
            Build You UP
            Cheer For You
            Help You See
                        You're So Very
                        Different From
                        Me
And different is good
I need you in my life as you
Need me.

I'll gladly be the First
Prouder of
            who you are and
            who you'll be
Than of what I am
A friend of mine posted a link to this article on his blog. It's sad to read about the difficulties this man is going through–so much opposition, so much rejection, and the media seems to be trying to capitalize on the rejection all the while baffled at the calm he exudes. I don't usually talk very politically, but I do thank God for this man He has allowed to be our President through these last two terms, terms filled with large and difficult decisions. I understand a little better how to pray for him now.